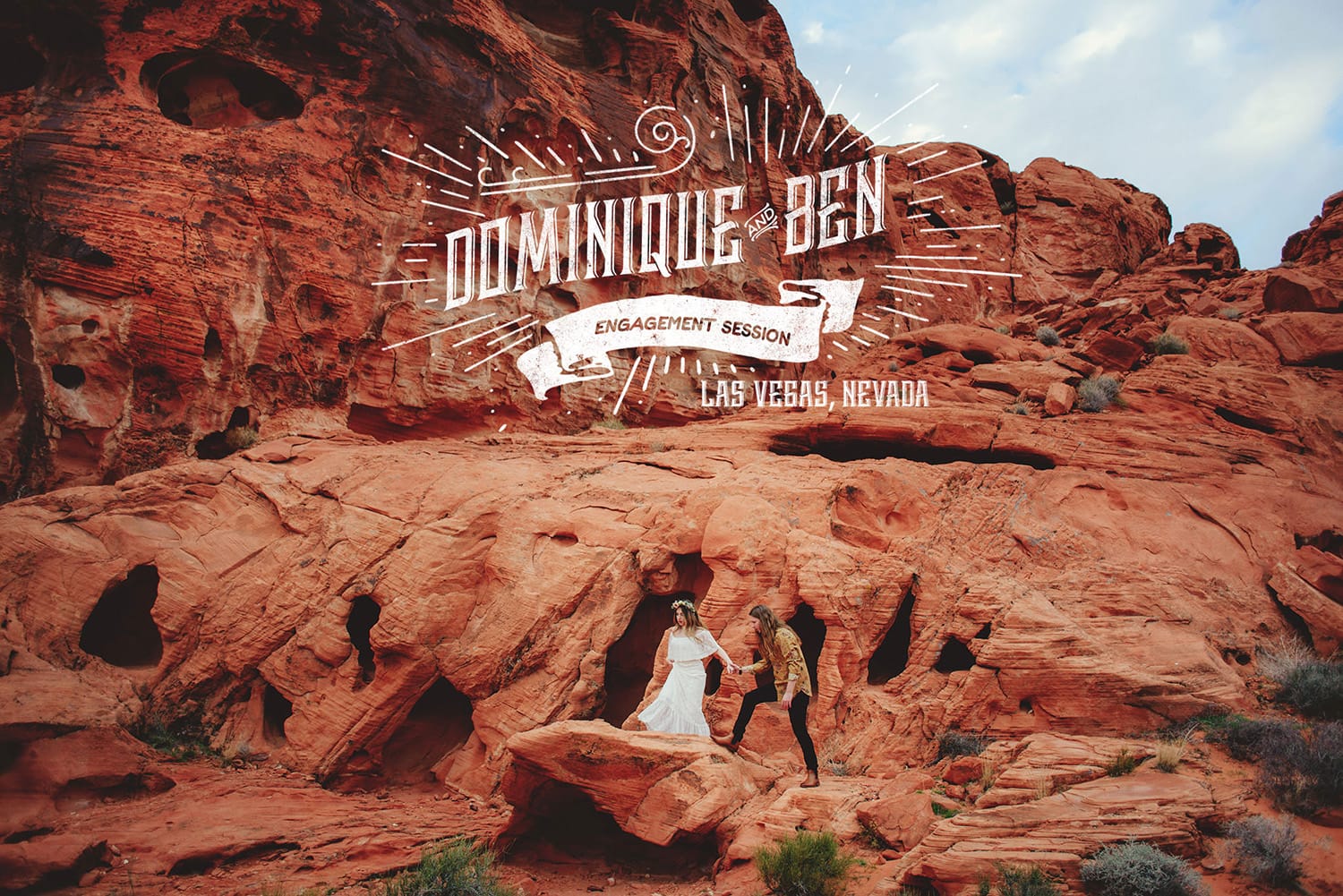 Sometimes all the stars align and magic happens...
After Dominique and Ben booked me to shoot their wedding, we started to mull over where we should do their engagement photos. I was heading out to Las Vegas for a wedding, and they just so happen to be going the same weekend for a Hair Convention. Dominique is one of the best colorist and often, is hired to speak and teach others what she knows! I flew in to Las Vegas, I picked them up and we went straight to Valley of Fire to shoot their engagement photos! This place was unreal! The adventure with these two and getting to know them has built a friendship that is so rewarding.
The pictures online didn't do this place justice. It was one of the prettiest places that I've ever seen, and it was the perfect setting for Dominque and Ben - it fit their style perfectly!